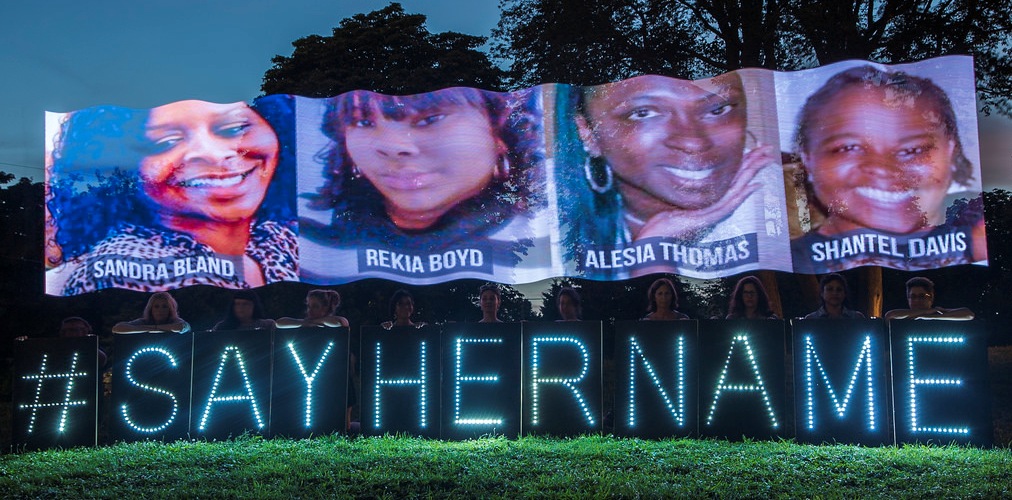 Coming up this week on Feminist Magazine, with hosts Cherise Charleswell and Lynn Harris Ballen :  FIRST … Cherise talks to biomedical researcher and genetic counselor, Gina Davis, about reproductive health and the critical role prenatal screening plays in family planning. We'll hear all about Pre-Implantation Genetic Screening (PGS), and how its got the capacity to revolutionize in vitro fertilization procedures.
AND … in a special feature from Making Contact radio : In cities across the country, black women – many of whom have been on the front lines of the Movement for Black Lives – are lifting up the names of their sisters killed by police.  First, Jamison Robinson, Yuvette Henderson's brother, talks about the difference it makes when a community comes together to demand justice after the police kill someone.  Then… this March, Manolia Charlotin, a multimedia journalist with the The Media Consortium, and Cat Brooks, artist and organizer with Oakland's Anti Police-Terror Project sat down at a community event in San Francisco to talk about #SayHerName and what it looks like to build a movement that centers black women.
TUNE IN Tuesdays at 3. THIS is What Feminism Sounds Like!