Coming up this week on Feminist Magazine with host Felicia Montes.
FIRST …
We talk with Leigh Anna Hidalgo of Mothers of Color in Academia at UCLA a student group aiming to build systemic support and enforce policies that address the unique needs of mothers of color and allies at UCLA.
… THEN … We talk live in studio with Pat Manuel & Edxie Betts of Buff Butch about empowering individuals of the queer community with knowledge of the fitness industry and their oppression free fitness program.
… PLUS … we talk with Karineh Mahdessian and Sophia Rivera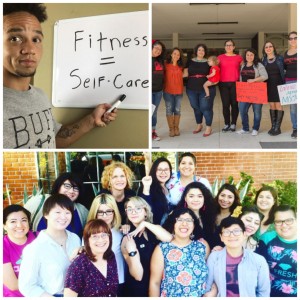 – both members and cofounders of Las Lunas Locas a fierce community of self-identifying womyn that gather Monday nights in El Sereno to write, rite and right.
Hear about all this and more On Tuesday at 3 – THIS is what Feminism Sounds Like!