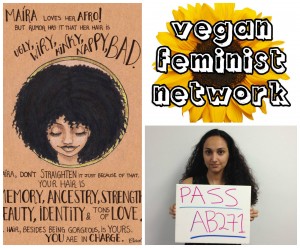 Coming up this week on Feminist Magazine, with hosts Karina Elias and Rita Gonzales:
First, we talk feminist activism in the non-human animal rights movement with Professor Corey Wren, creator of "The Academic Abolitionist Vegan" project…
Then we speak with Maya Paley, director of legislative and community engagement of the National Council of Jewish women in LA about their program which trains participants to be effective at advocacy  and their Human Trafficking Outreach Project.
And then, we're joined by artist Carol Rossetti to talk about her empowering collection of drawings that is making waves on the web! We learn all about her projects Women and Colors.
Hear about all this and more On Tuesday at 3 – THIS is what Feminism Sounds Like!